Here are some Beautiful and wise Wisdoms from some beautiful and wise people who I have not met, but who has inspired me to follow my heart in one way or another...
Travel light, live light, spread the light, BE the light.
-Yogi Bhajan ♥
Cuando nos encontramos en el camino correcto, seguimos las señales, y cuando damos un paso en falso, la Divinidad viene en nuestro socorro para evitar que cometamos un error.
-Paulo Coehlo
Our prime purpose in life is to help others. If you can't help them, at least dont't hurt them.
-Dalai Lama
Wherever you are, be there totally. If you find your here and now intolerable and it makes you unhappy, you have three options: remove yourself from the situation, change it, or accept it completely.
- Eckhart Tolle
Positive thinking will let you do Everything Better than negative thinking will.
- Zig Ziglar
You should make yourself so happy, that by looking at you, others become happy too.
Emancipate yourselves from mental slavery,
None but ourselves can free our minds.
- Bob Marley
You've got to get up every morning with a smile on your face 
And show the world all the love in your heart 
Then people gonna treat you better 
You're gonna find, yes you will 
That you're beautiful as you feel.
- Carole King 
You're only here for a short visit. Don't hurry, don't worry. And be sure to smell the flowers along the way.
- Walter Hagen
There is SO much love in your heart that you could heal the entire planet. But just for now let us use this love to heal you
There are people who have terrible pasts and a wonderful future and a beautiful now.
- Yogi Bhajan ♥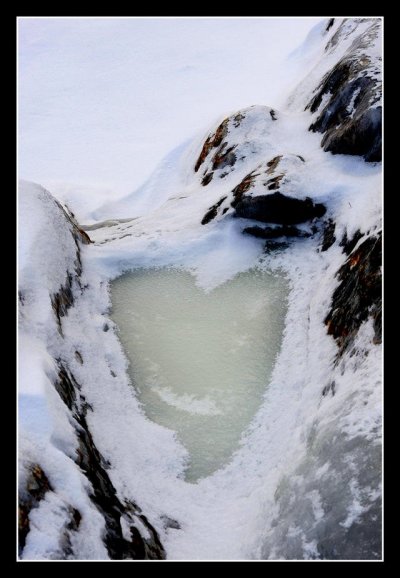 Love is Everywhere ♥

Beautiful photo from Mårten Sjöblom - whom I have met :)
Life is too short to wake up with regrets.. So love the people who treat you right... Forget about the ones who don't. Believe everything happens for a reason.
If you get a second chance, grab it with both hands. If it changes your life, let it. Nobody said life would be easy, they just promised it would be worth it.
-Unknown
And finally some beautiful & wise words from my Mom, who along with my dear sister ALWAYS supports me:
"Det håller på att ordna sig, det ordnar sig med tiden, det ordnar sig hela tiden"